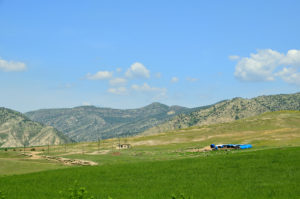 Kurdistan Aid (KAID) is a community-based organization working to enhance living conditions for refugees and internally displaced populations in Kurdish regions through  training and institutional capacity building.
Our staff of former diplomats, journalists, and civil society activists works with local non-governmental organizations and newly established civil governments to respond to challenges and catalyze sustainable, long-term results.
We envision a Middle East where people can prosper secure, safe, and free from fear upon their return home. Search our programs to see how we work towards that goal– or contribute today!
Your support can and will make a difference. To make a contribution, please click below: