With experience across international organizations, U.S. government agencies, and the business sector, our team combines regional expertise with professionalism and innovation.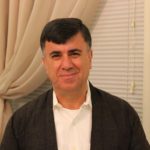 Fazil Kurdi, Executive Director
Contact: (202) 390-5957 |  fkurdi@kaid.us
Fazil Kurdi is the founder and Executive Director of Kurdistan Aid and a co-founder of the Kurdish Community Organization  in Washington, DC. Mr. Kurdi has over 25 years of professional experience in international humanitarian relief, peacekeeping operations, and development sector project management. He has supervised community development initiatives for public- and private-sector organizations, providing senior-level oversight at headquarters and in the field. Mr. Kurdi has worked with both international organizations, including the United Nations,  and U.S. government organizations, including the U.S. Agency for International Development (USAID), the Department of State, and the Department of Defense. He has successfully facilitated and managed projects in conflict and post-conflict environments in Eastern and South-Eastern Europe, Central Asia, Middle East and North Africa. Currently, he is a lecturer at the US Department of State and Department of Defense.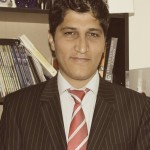 Sarkawt Shamsuldin, Director of Programs
Contact: sshams@kaid.us
Sarkawt Shamsuldin worked as a consular assistant, political assistant, and cultural adviser with the U.S. Embassy in Baghdad and the U.S. Consulate General in Erbil from 2009 to 2013.  In 2013, Mr. Shamsuldin immigrated to the US under the Special Immigrant Visa program.
In the U.S., Mr. Shamsuldin worked as an international training associate at the Community Anti-Drug Coalitions of America (CADCA). In 2014, he co-founded the Kurdish Policy Foundation. Mr. Shamsuldin is currently NRT TV's Washington, DC bureau chief. He writes on human rights, democracy, security, and Kurdish affairs.

Rebecca Cohen, Director of Grants and Operations
Contact: rcohen@kaid.us
Rebecca is a Project Manager at Management Systems International (MSI). Prior to joining MSI, she supported a $50 million maternal and child health project targeting vulnerable populations in Tanzania, Malawi and Kenya. As a Program Associate at Synergy Enterprises, Inc. (SEI) she contributed to over 20 technical assistance and research-related projects in the field of education and public health. Prior to SEI, while working at UNHCR, Ms. Cohen provided refugee resettlement counseling to families in Asia and the Middle East. She has also worked with Vital Voices Global Partnership's Latin America and Caribbean Businesswomen's Network. The Network promoted economic growth and empowerment for women in the region. Ms. Cohen co-founded the James Madison University chapter of 'Students Helping Honduras' where she organized fundraising events and advocated for education and health initiatives in rural Honduras.
Ms. Cohen received her Master of Science in Globalization and Development Communication at Temple University. She received her Bachelor of Business Administration in International Business from James Madison University.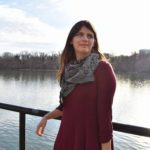 Meghan Bodette, Director of Outreach
Contact: mbodette@kaid.us
Meghan Bodette is a student at Georgetown University's School of Foreign Service, where she studies authoritarianism and society in Russia and Eastern Europe and the Middle East. She was selected as a Mortara Undergraduate Research Fellow, a prestigious four-year research program. Prior to joining Kurdistan Aid, Ms. Bodette worked in political fundraising, serving as finance director on a campaign for State Representative in Massachusetts. Ms. Bodette is currently the Director of Internal Operations at the Georgetown Journal of International Affairs.

Lynn Holland, Director of Women's Affairs 
Contact: lholland@kaid.us
Ms. Holland began her peacekeeping career in Haiti on the executive management team for the first U.S. led peacekeeping mission on behalf of the US Department of Justice's International Criminal Investigative Training and Assistance Program (ICITAP). She was assigned to create all of the support services for a 750 bed residential Police Academy, under austere circumstances. She led the recruiting and mentoring program for female police officers resulting in female participation in every academy class.
Just after the Dayton Accords were signed, she was nominated by the Department of State to create a program in Bosnia to assist women who had been victims of rape as an "act of war," resulting in the creation of a women's working group. In Kosovo, she was picked as a member of an elite law enforcement entry team, working on numerous projects in Kosovo, Albania and Macedonia. This included massacre investigations, documenting human rights violations and was routinely assigned by Ambassador Walker to high profile unsolved criminal cases.
Ms. Holland also worked on a project to create the new Liberian Police Department. Ms. Holland is recognized as a subject matter expert in post-conflict reconstruction by the United Nations (UN) and the U.S. Institute of Peace (USIP). She is a Bush Fellow from the George H. Bush School of Government & Public Service, Texas A&M, where she earned her Master's Degree. Additionally, she is a founding member of the International Chiefs of Police (IACP) International Managers of Police Academy and College Training (IMPACT) Section and serves as the Section Secretary.
Ms. Holland has served as a city, county, and state law enforcement officer in Oklahoma and Texas. She was recruited to create and command community policing units in both states and recognized for her innovative programs by being given Officer of the Year awards and was chosen to be the as the first U.S. officer to receive a 30 day specialized training at New Scotland Yard, London, England. She currently serves as a Senior Subject Matter expert for the U.S. Institute of Peace in Washington, D.C.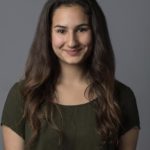 Naren Briar
Contact: nbriar@kaid.us
Naren Briar is 19 years old and is currently an undergraduate student at Boston College. Ms. Briar grew up in Dallas, Texas with her mother, father and older sister. Most, if not all, of her motives can be traced back to her parents and their incredible story of seeking refuge here from Kurdistan. Because of this, she takes pride in being Kurdish and has geared her career towards doing what she can to improve conditions in Kurdistan one day.
In her free time, she enjoys debating and writing which has led her to begin writing her first novel about her parent's encounters while fleeing the Ba'ath regime.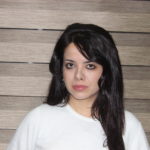 Shnyar Hassan
Contact: shnyarhassan@kaid.us
Shnyar Hassan has earned both a BA and MA in sociology. She has previously worked as a Social Worker and Coordinator for IDP programs and Field Visit assessments at a local NGO for Combating Violence against Women. Ms. Hassan works with clients and families on gender-based violence, issues including IDP and refugee families and practices Fields and conducting assessments and focus group discussions with the beneficiaries. ( November-2014, June 2016). Mrs. Hassan has connections with many local NGOs in Iraqi Kurdistan that focus on women issues and women empowerment. She also writes in Kurdish and English on sociopolitical issues and education topics.
Lucas Chapman, Medical Programs Coordinator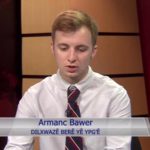 Contact: lchapman@kaid.us
Lucas Chapman is a recent graduate of American University's Department of History. A member of YPG in 2016-17, he assisted in the training of other YPG soldiers in tactical combat casualty care techniques in Cizire canton. As a former member of the YPG's Tactical Medical Unit, coordinated with local hospitals to bring tactical medical supplies to the front. Mr. Chapman functioned as the Tactical Medical Unit's Kurmanji interpreter.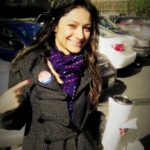 Rezhna Tannia, Field Coordinator
Contact: rtannia@kaid.us
Rezhna Tannia worked at the Association of Corporate Counsel, where she promoted programs to engage global legal leaders through education and networking. As Board Treasurer of Three Villages Project, Ms. Tannia worked to empower low-income people to alleviate poverty in their communities. Ms. Tannia is a freelance photographer and a member of the US Press Association. She is currently filming a documentary about Kurdistan.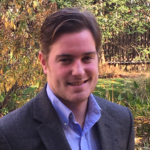 Winthrop Rodgers, Grants Management Coordinator
Contact: wrodgers@kaid.us
Winthrop Rodgers is a freelance journalist and researcher writing on Kurdistan, Europe, and the United States. He has previously worked on issues of peacebuilding, development, and international higher education at American University and the Academy for Educational Development. Mr. Rodgers received his B.A. from Bates College and M.A. from Queens University Belfast.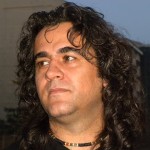 Aso Jabar Ahmed, Associate
Contact: asojabar@kaid.us
Aso Jabar Ahmed has over 15 years of experience as a project manager and coordinator for NGOs and public networks. As a journalist, Mr. Ahmed has written over ten books on community, culture, immigration, and multicultural groups.
Mr. Ahmed has also led workshop discussions on community development, culture, human rights, and education. In this capacity, he works to enhance university education on democracy and civil society, community development, conflict resolutions, global terrorism, peaceful development, multi-cultural groups, and open society.
Since 2003, Mr. Ahmed has served as a human rights activist. He is a volunteer and an active member of the Defense of Journalists Network, the Federation of Civil Society Organizations, PEN International, and the Metro Organization for Defense of Writing and Free Speech.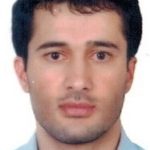 Brwa Kakahama, Associate
Contact: brewa@kaid.us
Brwa Kakahama has previously worked as a consular assistant and cultural advisor at the U.S. Embassy in Baghdad and the U.S. Consulate General in Erbil. He has also worked with several NGOs in Kurdistan, supporting civil society, democracy, and women's political participation. In 2015, Mr. Kakahama immigrated to the U.S. under the Special Immigrant Visa program.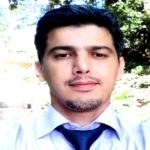 Dlawar Ghafour Kareem, Associate
Contact: dlawar@kaid.us
From 2010 to 2013, Dlawar Ghafour Kareem worked with ACDI/VOCA as a community development coordinator. During this time, he received his certification in Management and Leadership from American University. Mr. Kareem has over three years of experience working with urban communities on social and infrastructure development. From 2013 to 2015, he worked with Exxon Mobil and Talisman Energy as a corporate social responsibility officer. Mr. Kareem served as a project manager at REACH/UNHCR in Sulaimaniya. He managed and implemented livelihood projects for Syrian refugees in Arbet and Ashty camps and urban areas in Sulaimaniya.
Mr. Kareem was born in Iraqi Kurdistan in Sulaimaniya. He received a B.A. in English from Koya University in 2008. Shortly after graduating, Dlawar taught English at the Interchange Institute for three years. He is a U.S. permanent resident living in Maryland. He currently works for Travisa, where he provides visa and passport services.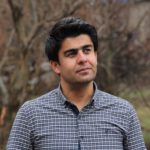 Kamal Chomani 
Contact: kchomani@kaid.us
Kamal Chomani is an independent journalist and political analyst writing for local and international media on Kurdish affairs in Iraq, Syria, Turkey, Iran and
worldwide
.
Mr. Chomani's areas of professional study include:  international relations, human rights, civil society, defending children's and women's rights, the Kurdish issue in Turkey, political issues in Kurdistan and Iraq, Middle East issues, the policy of the KRG,  the Kurdish issue in Iran, Rojava, the PKK,  democratic confederalism, migration, Kurdish diplomacy and international relations.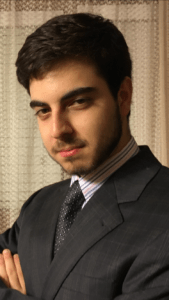 Sam Kurdi, Program Assistant
Contact: skurdi@kaid.us
Sam Kurdi is a student at George Mason University in Fairfax, Virginia. He has contributed to his community by organizing seminars and volunteer sessions, and by starting a club dedicated to bettering his local community. In an effort to raise awareness of world issues and provide others a chance to give back to their community, Sam has partnered with local and international organizations, including Americans for Prosperity and the Optimist Club of Central Fairfax.
Sam is Kurdish-American and very politically motivated. He joined Kurdistan Aid as a volunteer and currently works as a youth organizer and general volunteer for KAID.
KAID Board of Directors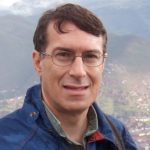 Lawrence Cohen, Board Chair
Contact: lcohen@kaid.us
During his career with the U.S. Department of State (1980-2007), Lawrence Cohen was posted to Mexico, Honduras, India, Hungary, Nigeria, Brazil, and to Provincial Reconstruction Teams in Bamiyan and Herat, Afghanistan.  After leaving the Foreign Service, Mr. Cohen worked on the State Department's Egypt Desk (2008) and served as commercial officer in Erbil, Iraq and Tunis, Tunisia.  Among other teaching and training activities, he created and led the Foreign Service Institute's Afghanistan familiarization training program. He also developed and delivered diplomatic tradecraft training for the South Sudanese Foreign Ministry in Juba (2012-13).  He is currently developing a proposed training program for the Kurdistan Parliament.
Mr. Cohen received his B.A. in history and Mideast Studies from Dickinson College and an M.A. in International Relations, specializing in Middle East Affairs, from the University of Chicago.  In 2013, he joined the Governing Board of the American Foreign Service Association (AFSA) as Retiree Vice President.
Contact: srohde@kaid.us
W. E. "Skip" Rohde was a Navy Officer for 22 years. During this time, he commanded an overseas field site, led teams of sailors at sea, managed classified programs and projects ashore, and served on small and large staffs. He was deployed to Desert Shield and Desert Storm, peacekeeping operations in Bosnia, and to real-world and exercise operations at sea over many years.
After retiring from the Navy, Mr. Rohde spent 18 months managing reconstruction programs in Iraq and 12 months as a governance advisor in Kandahar Province, Afghanistan. He is the principal of Metis21, a consulting firm providing businesses with support in training and proposal preparation. He is also a professional artist whose work has been exhibited in museums, galleries, universities, and other venues across the  United States.
Contact: bhuh@kaid.us
Mr. Huh provides accounting and consulting services to the Korean Community Service Center and the Korea-US Science Cooperation Center. He has worked with the Korean American Scholarship Foundation, the Virginia Korean American Disabled People's Association (KADPA) and various other non-profit organizations.
Mr. Huh received his B.A. from Yonsei University in Korea and holds an M.A. from George Washington University.
Contact: kwayman@kaid.us
Kara Wayman has 15 years of experience working in international development and emergency response. She began her professional career as a Peace Corps Volunteer in Cote D'Ivoire, and continued to work with refugees and displaced populations in East Africa and Sri Lanka with UNICEF and UNHCR. As the Provincial Stabilization Director in Herat for USAID's local governance and community development program, Ms. Wayman worked with Provincial and District-level GIRoA representatives and community leaders on small-scale infrastructure projects to strengthen local government systems.
Ms. Wayman earned a B.A. in International Relations from Baylor University and a Master's of Public Health from Tulane University School of Medicine.
Contact: mdelaney@kaid.us
Mr. Delaney was appointed Assistant US Trade Representative (USTR) for South Asia in September 2008. In this position, he was responsible for development of trade with South Asian countries, including India, Afghanistan, Pakistan, Bangladesh, Bhutan, Maldives, Nepal, and Sri Lanka. Mr. Delaney is a commissioned Senior Foreign Service Officer with the U.S. Department of State. Since entering the Foreign Service in 1982, much of his career has been devoted to the development of US trade.
Prior to his appointment at USTR, Mr. Delaney served as US Political Advisor to the NATO Southern Regional Command in Kandahar, Afghanistan. Mr. Delaney is a graduate of Emory University (1975) and the University of Chicago (1979).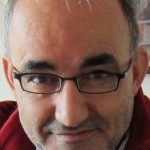 Kani Xulam, Board Member
Contact: kani.xulam@kaid.us
Kani Xulam is Director of the American Kurdish Information Network (AKIN), an advocacy office dedicated to fostering Kurdish-American understanding and friendship. As the Director of AKIN, Mr. Xulam works closely with members of the U.S. Congress to seek the freedom of Kurdish parliamentarians imprisoned in Turkey.  Mr. Xulam is an occasional commentator on the plight of the Kurds and Kurdistan on the pages of Rudaw, an online multilingual daily with headquarters in Erbil, Iraqi Kurdistan.
Mr. Xulam received a B.A. in history from the University of California Santa Barbara and an M.A. from the School of International Service at American University.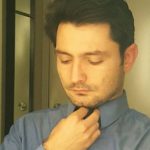 Dlshad Othman, Board Member
Contact: dlshad@kaid.us
Dlshad Othman has been committed to the use of technology to support human rights activities for over the past seven years. He began his career working for B-Plan, an information systems company contracted by the Iraqi Ministry of Water in Baghdad. Mr. Othman developed the ministry's database applications and provided its IT staff with comprehensive training. He also provided similar technical assistance to the United Nations Environment Programme's Iraqi Marshland project, providing training both in Iraq and Bahrain. Working in his native country (Syria), he provided data and privacy assistance as the IT & security manager for the Syrian Center for Media and Freedom of Expression.
As a cybersecurity trainer for the Institute for War & Peace Reporting, Mr. Othman conducted training to various political and human rights activists across the country. He has successfully identified a number of malware programs that have been developed by various governments and terrorist groups to monitor activists and he provided guidance to NGOs working in the field. He is the founder and developer of uVirtus Linux, an operating system that provides online privacy to activists. In his current position as a cyber-security engineer at Counterpart International for a USAID contract, he supports and mentors civil society organizations to help them address their IT and cybersecurity needs, develops country action plans to highlight important internet security issues, and assists beneficiaries in learning, using and propagating appropriate information security practices. In 2012, he was awarded the Internet Freedom fellowship by the Department of State.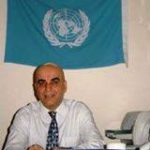 Woria Karadaghy, Board Member
Contact: wkaradaghy@kaid.us
Twenty five years of Development practices and management/coordination experience, over the last nineteen years in the capacity of Programme Management with the United Nations Development Programme (UNDP) with first line responsibility for designing and overseeing large programmes in complex countries (Bosnia and Herzegovina, Kosovo, Afghanistan, East Timor, Sri Lanka and Kyrgyzstan).
• Methodologically, extensive experience and expertise regarding socio-economic assessment and analysis, strategy and planning. This involved various types of needs assessments; programme substantive design and implementation; management capacity assessment and configuration of implementation modalities; systems development for substantive monitoring and financial management; evaluation; Regional planning; knowledge management; public information, and; advocacy and policy dialogue.
• Subject/thematic knowledge of social mobilization, integrated community development, local governance decentralization, income/employment generation (labor-intensive public works, micro credit), agro-support services, land reform, mine action, disaster management, preventive and post-conflict development, sub-regional cooperation and integration, housing and infrastructure development.
• Ability to conceptualize and convey strategic vision by formulating strategic plans. I have extensive negotiation and communication skills and ability to exercise negotiation, advocacy and persuasiveness in a diplomatic manner. I consider myself a team and partnerships builder, I have ability to develop and maintain productive working relationships with clients and partners. I have ability to advocate and provide policy advice, management and staff development – capacity to lead, delegate, coach and build a team of multi-skilled staff.
• Institutionally/organizationally familiar with the United Nations Development System and its partners agencies (UNHCR, ILO, WFP, IOM, UNESCO, FAO, UNFPA, UNICEF and OCHA).
• Mobilization of significant amounts of co-financing resources amounting to over US$200 million during assignments in Bosnia, Kosovo, Serbia, East Timor, Afghanistan, Iraq, Guinea Conakry and Sri Lanka.
• Consultancy assignments in South Africa, Zimbabwe, Lesotho, Swaziland, Egypt, Guinea Conakry, Vietnam, Philippines, Cambodia, Laos, East Timor, India, Pakistan, Cyprus, Kosovo, Kazakhstan, Uzbekistan, Qatar, Kuwait, UAE, Iran, Iraq.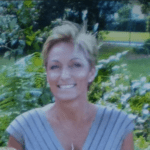 Michelle Quinn, Board Member
Contact: mquinn@kaid.us
Michelle Quinn has three decades of experience in the public and private sectors,  supporting international stability, security, and training needs around the world for the Department of State, as well as other for-profit and non-profit organizations.  In her work, Ms. Quinn has led efforts to support critical USG missions by establishing relationships with the USG, NGO's, industry partners, and other organizations in the United States and abroad. At these organizations, Ms. Quinn focuses on stabilization and peacekeeping missions, Counter-terrorism initiatives, and standing up the rule of law. Michelle also worked for several years on Capitol Hill, supporting House Congressional Committees on the issues, needs, and funding of USAID, IMF, World Bank, and other entities; and in the Executive Branch of the U.S. government, at the White House Office of Management and Budget (OMB).
Ms. Quinn holds a BA from The College of William and Mary, and an MBA from the University of Mary Washington. She serves on the Board of Directors of the International Stability Operations Association (ISOA). She is also a member of Women in International Security, the Advisory Board of Harvard Business Review, and several charitable organizations in Fredericksburg, Virginia.